Curriculum
Curriculum at Key Stage 3
Our philosophy is that each pupil is entitled to a curriculum that prepares them for life's opportunities, responsibilities and experiences. Our curriculum is designed to enable each individual to develop their maximum potential through stimulating and challenging pathways and by carefully monitoring each student's social and academic progress. We believe that every student is capable of excellence and encourage each student to push themselves to achieve their potential.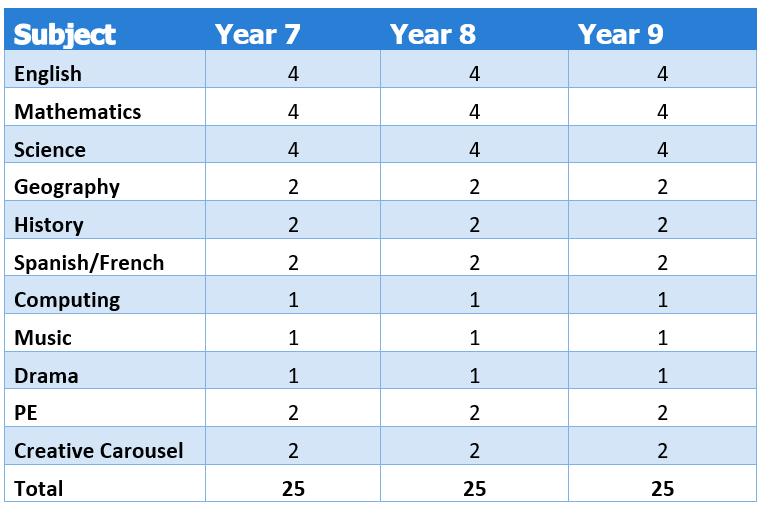 The creative carousel includes the following subjects; Fine Art, Catering, Graphics, Resistant Materials and Textiles. PHSE is delivered through tutor time once per week.
Curriculum at Key Stage 4
Our Key Stage 4 curriculum is broad and balanced with a strong focus on the EBacc (English, Mathematics, Science, Languages, History and Geography) and a range of high value subject options such as computing, Design Technology, Music and PE. We have limited the number of GCSE subjects to be studied by our students to a maximum of eight. This will reduce the exam burden and help ensure that our students are given the time and opportunity to develop intellectually.
Subjects studied and time allocations at KS4 - 2018/19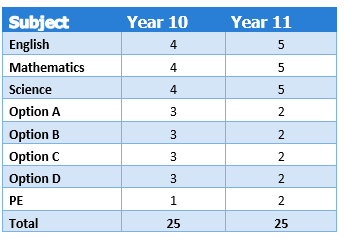 Please also see our GCSE options booklet available to download below: