VIRTUAL OPEN WEEK 2020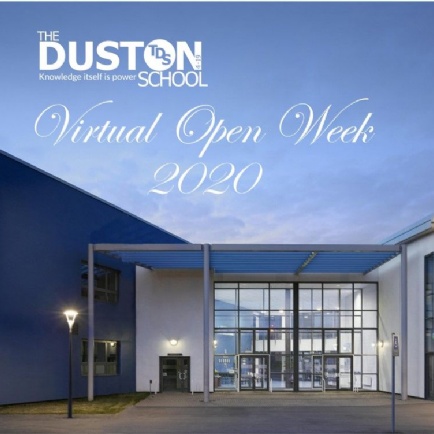 Virtual Open Week - Thursday 24th September until Friday 9th October 2020.
As we move forward in this state of "new normal" many things have changed about school life, including the way in which we can hold our Open Week.
Please find below a virtual tour of the school.
Please note that we will not be holding any personal tours this year.
Virtual Tour of The Duston School