Attendance
The Duston School have been working in consultation with the Department for Education (DFE) to support all students and families to strive for a minimum of 97% attendance to school. The Secretary of State for Education has outlined proposals to improve attendance across all schools.
We have made a series of changes here at the school prior to these proposals being released. Attendance to school is the biggest contributing factor behind a student fulfilling their potential when it comes to academic success.
We have listed some of the approaches The Duston School are currently undertaking:
A new partnership with WPA Education Welfare Service
A two day audit of The Duston School Attendance procedures with the view of this continuing to further refine and improve our systems
A new partnership with a DFE Senior Schools Consultant
Appointment of x2 Educational Welfare Officers
The implementation of a 5 Stage attendance system to support all students striving towards 97% attendance.
As a school we believe we have the systems and support in place to ensure all students achieve a 97% attendance rate and above. We require all families to support us to achieve this target by ensuring students attend school on a daily basis.
Our School Improvement Plan for 2022-2023 can be found below.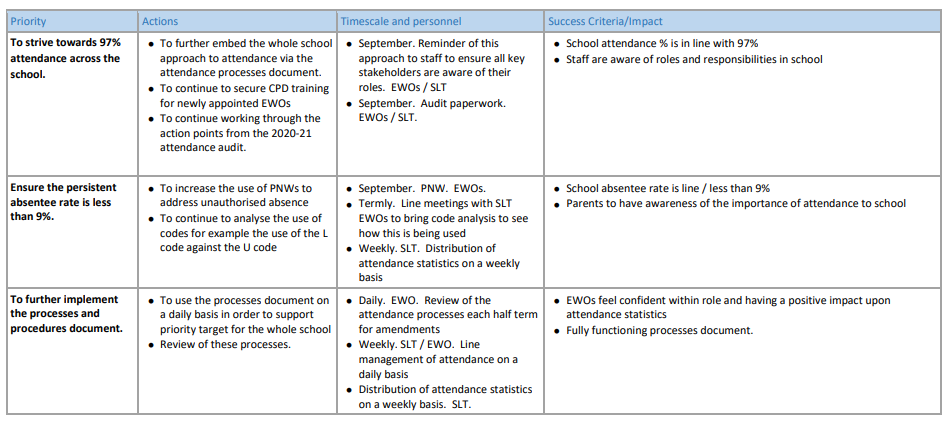 Please click below to download the attachments