Extra-Curricular
e are pleased to announce that we will be restarting our extra-curricular provision for Term 6 from Monday 7th June until Thursday 15th July 2021.
Due to the current Covid-19 guidance we will only be operating each club within a year group bubble for the duration of Term 6 with a maximum of 30 pupils per club. We are hopeful that we will be able to lift this restriction for the start of the new academic year.
A full list of all of our extra-curricular clubs can be found below.
To enable us to anticipate the number of pupils attending each club, can we please ask you to sign your child up by clicking the following link: https://thedustonschool.schoolcloud.co.uk/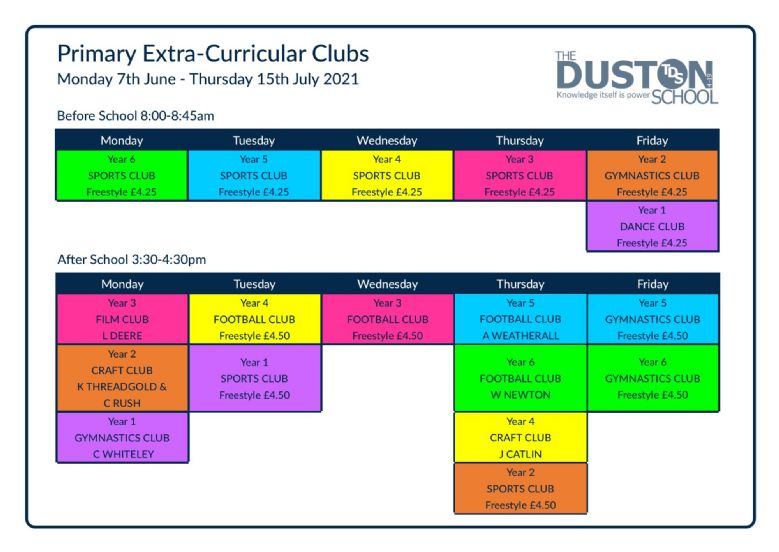 For the freestyle sessions there will be a charge of £4.25 for before school sessions and £4.50 for afterschool sessions. Payment for these clubs will need to be paid directly to freestyle in advance of the session by clicking the payment link on the booking page when you sign your child up: TDS Extra-Curricular Clubs Booking Page . Only when you have booked and made payment to freestyle is your place secure.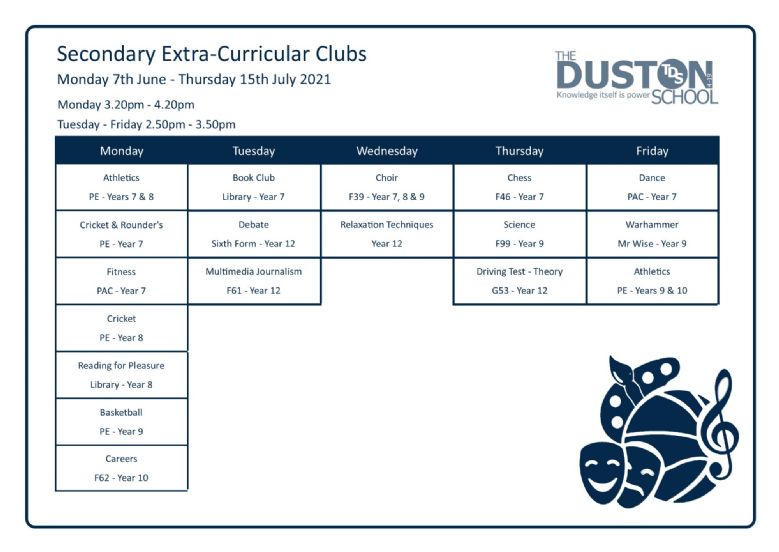 All secondary clubs will start at the following times:
Monday - 3:20pm until 4:20pm
Tuesday - Friday 2:50pm until 3:50pm